Winners: Winter Raffle Draw
Thank you for participating in our Winter Raffle.
Here are the winners of our Winter Raffle draw which took place on Monday 29 January 2018.
Congratulations everyone!
We also want to thank our donors for graciously donating these wonderful prizes. Thank you for your kind support.
First prize: A shopping trip to Bicester Village – transport provided by chauffeur from London with vouchers of £100 to spend in any store. Winner: Terry Kadshaw
Second prize: A pair of tickets to the Arsenal vs Everton Football Match at The Emirates Stadium on 3 Feb 2018. Winner: Peter Saunders
Third prize: A two-night stay for two at The Gables in Bridport, Dorset   Winner: Julian Goldsmith
Fourth prize: 18 holes of golf at Bridport & West Dorset Golf Club  Winner: Paul Hogan
Fifth prize: Ladies Micro Bees jewellery collection by Bill Skinner  Winner: Guy Fittus
Sixth prize: Handmade jewellery collection by Ameow Designs   Winner: Victoria Woolf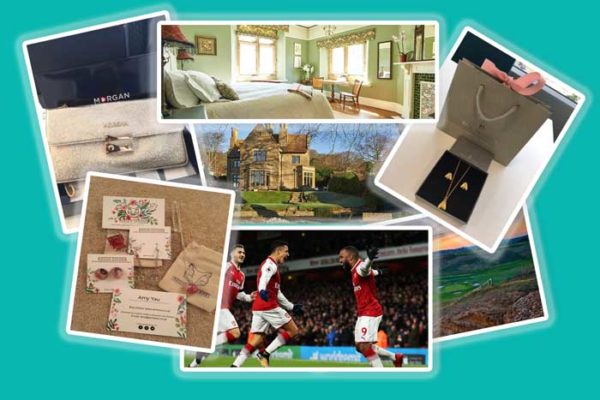 ---