Climb Cadair Idris with us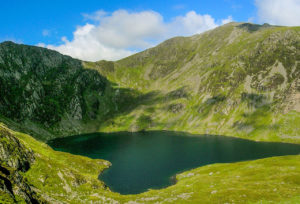 On Sunday 28 May 2017, we are off to Wales to climb a mountain and we would love you to join us!
Cadair Idris is a magnificent group of peaks, cliffs, waterfalls and woodlands at the southern end of the Snowdonia National Park. Bounded in the west by the Irish Sea and to the south and north by the Dysynni Valley and the Mawddach Estuary, Cadair Idris is on the wish-list of many walkers, with its spectacular views – from the moors of mid-Wales all the way to Snowdon on a clear day – and its size, the whole ridge stretching several miles east to west.
On the day, we'll be taking The Pony Path (Welsh: Llwybr Pilin Pwn) route, which is a 6 miles (10 km) trek there and back (716 metre ascent).
On completion of the walk, you're all invited to meet up with us at the Royal Ship Hotel.
Although there are no direct costs involved in climbing Cadair Idris, a minimum donation of £25.00 per person or £50.00 per family would go a long way to supporting our commitment to impacting the lives of people in South Africa with intellectual disability and mental illness to have choice over the way they live their lives.
More information and registration for this event >>
---