Mental Health Awareness: The importance of relationships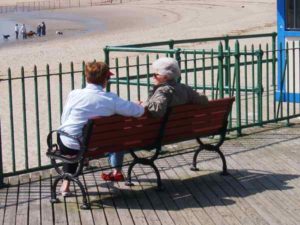 The importance of relationships has been highlighted by a survey released by the Mental Health Foundation. The research showed that more people regard maintaining healthy relationships as the most important factor to their wellbeing.  It pointed to good-quality relationships as being the key to living longer and happier lives with fewer mental health problems.
46 per cent of the 2,000 adults in the UK who took part in the survey also admitted that they regret not investing more time in their relationships –A total of 50% of men surveyed expressed remorse about missed relationship opportunities, compared to 42% of women.
80% of women agree that it is important to have friends who they can speak to about their feelings and emotions compared to just 66% of men.
Relationships are fundamental to health and wellbeing – not just of individuals, but of the society on the whole. The Mental Health Foundation called on all to take time to invest in relationships and called on national governments, public bodies and employers to promote good relationships and to tackle the barriers that hinder the forming of healthy relationships.
We at Climb Any Mountain stand with the Mental Health Foundation and we would like to encourage everyone to do all they can to keep well connected in all their relationships thereby creating a stronger society.
---